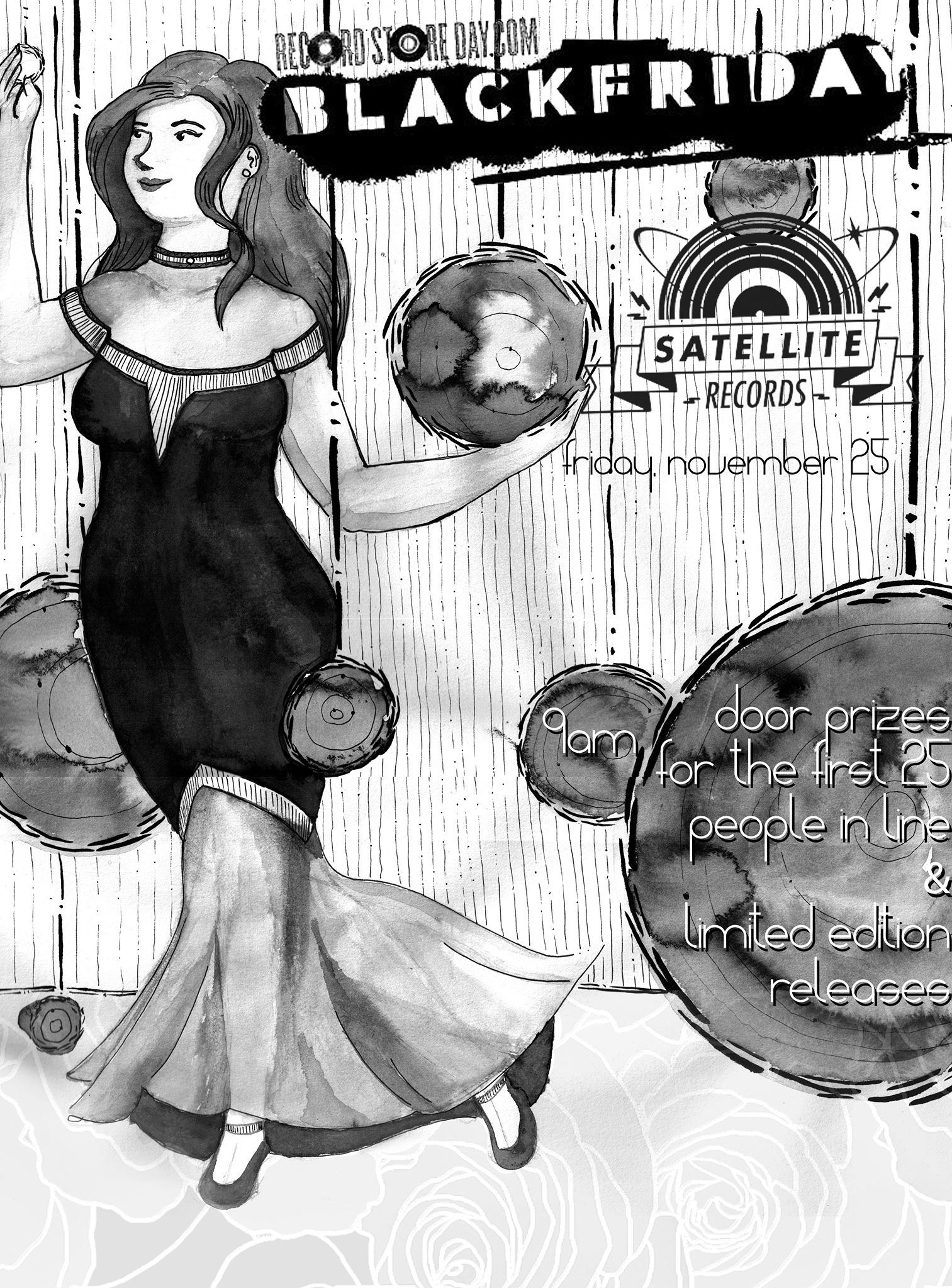 Satellite's Black Friday List
Here it is. The complete list of every Black Friday exclusive and 11/25 New Release that Satellite will have in stock!
We also have a special announcement:
We're cutting prices this year! Wherever possible we went below suggested retail so you could afford to grab those one or two extra records! This will hold true for our Discogs listings on Saturday. We'll continue to sell at our low prices despite all the silly price gouging.
Many of these titles are very limited quantity. And with prices this good, you know they won't last long! If you'd like to find out how many copies we have of a specific release, just call us at (269) 381-0218
On top of all this, we've fully restocked our New Vinyl section with all kinds of goodies. We've also recently brought in some rather impressive used vinyl collections that will be on the floor. If you want to experience a wonderland of vinyl, then be here Friday morning!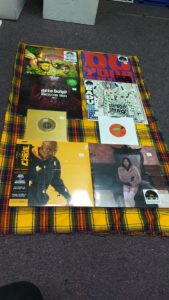 Adrian Younge & Ali Shaheed Muhammad – Luke Cage OST $34.99
Death Grips – Fashion Week / Interview 2016 $25.99
Danny Brown – Dance $14.99
Erykah Badu – But You Caint Use My Phone $18.99
Geto Boys – Mind Playing Tricks $8.99
Isaac Hayes – Do Your Thing $15.99
Heltah Skeltah – Midnight Madness $6.99
Jungle Brothers – Done By The Forces Of Nature $23.99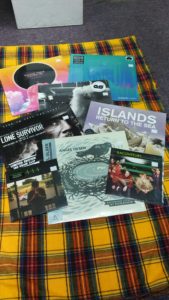 Angel Olsen & Steve Gunn – Live At Pickathon $19.99
Explosions In The Sky & Steve Jablonsky – Lone Survivor $24.99
Fruit Bats – The Glory Of Fruit Bats $19.99
Islands – Return To The Sea $25.99
Mutemath – Changes $15.99
Conor Oberst – Tachycardia $6.99
Rogue Wave – Cover Me $19.99
The Raconteurs – As She Goes $8.99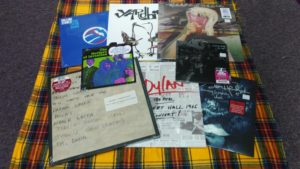 Alice Cooper – Live From The Astroturf – $14.99
Big Star – Complete Third Vol. 1 $26.99
Bob Dylan – The Real Royal Albert Hall 1966 $24.99
The Mothers Of Invention – How Could I Be Such A Fool? $10.99
Jimi Hendrix – Morning Symphony Ideas $12.99
Jerry Garcia – Reflections $17.99
Rolling Stones – Ride 'Em All Down $23.99
Yardbirds – Birdland $24.99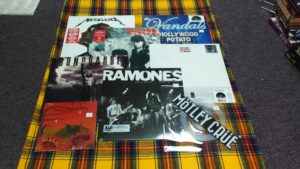 Napalm Death / Melt Banana – Like Piss To A Sting $9.99
Ramones – Live At The Roxy 8/12/76 $19.99
Refused – Servants of Death EP $13.99
Soundgarden – Satanoscillatemymetallicsonatas $12.99
T.S.O.L. – Revenge $23.99
The Vandals – Hollywood Potato Chip $15.99
Motley Crue – Kickstart My Heart $18.99
Metallica – Hardwired To Self Destruct (Red Vinyl) $22.99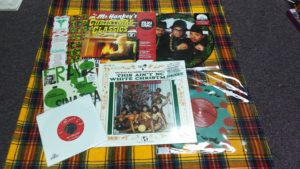 Rudy Ray Moore – This Ain't No White Christmas $19.99
JALC Orchestra – God Rest Ye Merry Gentlemen $11.99
Run-DMC – Christmas In Hollis $24.99
The Jive Turkeys – Get Down Santa $6.99
V/A – Mr. Hankey's Christmas Classics $19.99
V/A – Jazz Dispensary: Holiday Treats $23.99
Frank Sinatra – White Christmas $10.99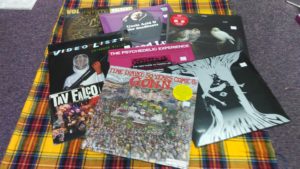 Electric Wizard – Witchcult Today $29.99
GONN – Time Travel: 50 Years Come and GONN $25.99
Dungen – Haxan LP$16.99 CD$14.99
Tav Falco Panther Burns – Sway $6.99
Timothy Leary – The Psychedelic Experience $17.99
Uncle Acid & The Deadbeats – Bloodlust $22.99
Video Liszt – Ektakrom Killer $23.99
Volbeat – Beyond Hell $34.99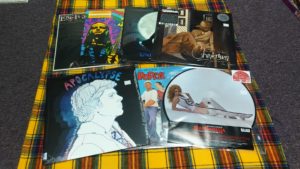 Barbarella OST – $23.99
Harry Nillson – Popeye OST $17.99
Jaco Pastorius – Jaco OST $26.99
Jerry Goldsmith – Chinatown OST $21.99
Love Is A Drag – For Adult Listeners Only  $24.99
My Little Pony – Explore Equestria $19.99
Underworld OST $33.99
Bill Callahan – Apocalypse $33.99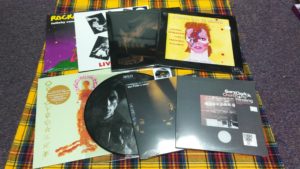 The Afghan Whigs – Black Love $39.99
Alice In Chains – Live Facelift $19.99
Amanda Palmer & Jherek Bischoff – Strung Out In Heaven $18.99
Andy Black – The Shadow Side $23.99
Ben Folds w/ yMusic – In Concert 2015 $13.99
Gary Clark Jr. – The Healing Live $13.99
Porno For Pyros – Good God's Urge $23.99
Rockabye Baby! – Lullaby Renditions Of Depeche Mode $17.99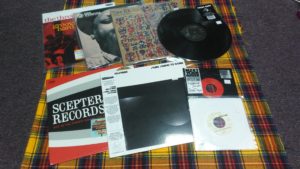 Scepter Records – Out In The Streets Again $24.99
Steve Grossman – Some Shapes To Come $23.99
Sugarhill Gang / Chic – Rapper's Delight / Good Times $6.99
Sun Ra & His Arkestra – At Inter-Media Arts April 1991 $49.99
The Budos Band – The Shape Of Mayhem To Come $14.99
The Dip – Ama Como Un Hombre $6.99
Ben Webster – Gone With The Wind $23.99
Gene Harris / The Three Sounds – Groovin' Hard $23.99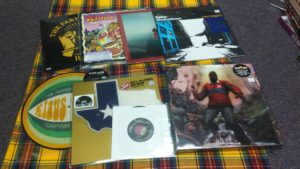 Sean Price – The Gorilla Vinyl Box Set $64.99
The Frightnrs – Dispute $6.99
UKG feat. Outkast – Int'l Players Anthem $24.99
Dennis Coffey – Hot Coffey In The D $23.99
Ikebe Shakedown – Hard Steppin $17.99
Lil Yachty – Lil Boat $17.99
Klaus Layer – The Adventures Of Captain Crook $17.99
Prophets Of Rage – The Party's Over $13.99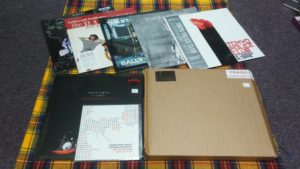 Radiohead – A Moon Shaped Pool (Deluxe) $88.99
The Lumineers – Cleopatra (Deluxe) $26.99
Twenty One Pilots – Blurryface Live $62.99
Tokyo Police Club – A Lesson In Crime $23.99
Vitamin String Quartet – Performs Radiohead's True Love Waits $7.99
Stone Roses – Sally Cinnamon $18.99
The Bangles – Ladies And Gentlemen…The Bangles! $17.99
The Revivalists – Strangers In The Bright Lights $25.99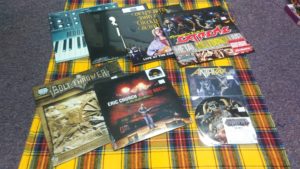 Anthrax – Monsters At The End $7.99
Bolt Thrower – Those Once Loyal $24.99
Eric Church – On The Rocks $9.99
Extreme – Pornograffitti Live 25 $22.99
GWAR – Black Friday Ltd Picture Disc $20.99
Disclosure – Moog For Love $14.99
Betts, Hall, Leavell And Trucks – Live At The Coffee Pot 1983 $28.99
Bishop Briggs – S/T $14.99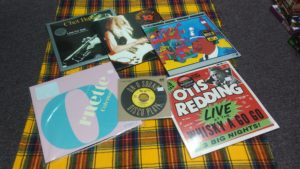 Chet Baker – Love For Sale $23.99
Johnny Winter – Live Bootleg Series Vol. 13 $31.99
Lee "Scratch" Perry – The Upsetter Meets Jahtari $14.99
Muddy Waters – The London Sessions $24.99
Ornette Coleman – An Evening With Ornette Coleman $23.99
Otis Redding – Live At The Whiskey A Go Go $29.99
Steve Gunn – Ancient Jules $8.99
Butch Walker – Cassette Backs $15.99
Iggy & The Stooges – Telluric Chaos $33.99
In This Moment – A Star-Crossed Wasteland $23.99
Iron Maiden – Brave New World $26.99
James Bay – Chaos And The Calm (Live) $23.99
James Vincent McMorrow – We Move $17.99
Mark Van Hoen – The Last Flowers From The Darkness $27.99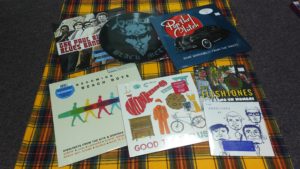 Mike Watt + The Bobblymen – The Bobblymen EP $6.99
The Monkees – Good Times! Plus! $13.99
Pop The Clutch: Rare Rockabilly From The Vault $22.99
The Beach Boys – Becoming The Beach Boys $17.99
The Fleshtones – Ama Como Un Hombre $7.99
Venom – Black Metal $22.99
Paul Butterfield Blues Band – Got A Mind To Give Up Living (Live 1966) $35.99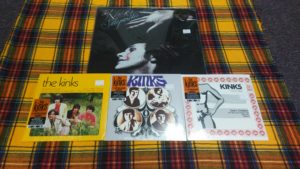 The Kinks – Sleepwalker $32.99
The Kinks – God's Children $8.99
The Kinks – The Kinks $8.99
The Kinks – Till Death Us Do Part $8.99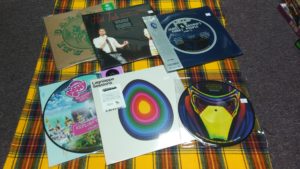 V/A – Lagniappe Sessions $20.99
V/A – James Brown's Funky People (Part 3) $26.99
V/A – Calabar-Ito Road Groovy Sounds From South Eastern Nigeria $24.99
V/A – Jabba Flow $16.99
V/A – Hot Tub with Kurt and Kristen $27.99