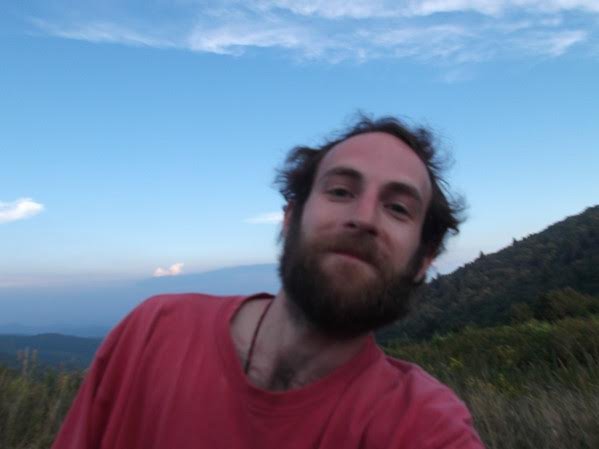 We're going to start publishing our New Vinyl posts a few days before release from now on. This way, you can all have some more time to really check out titles before they hit the shelves. On top of that, posts will now include short Satellite reviews of each title plus videos!

On top of all these great new releases, we'll also have restocks of favorite artists such as: Knxwledge, MF DOOM, Mndsgn, J Dilla, Swans, Dinosaur Jr., Fugazi, Minor Threat, Bikini Kill, The Shins, Green Day, Beth Orton, Fleetwood Mac, William Tyler, Gorillaz, Twenty One Pilots, Thee Oh Sees, Ty Segall and more!
blink-182 – California (BMG)
Their first album in 5 years and the only one to not feature founding member Tom DeLonge. The band returns to their chart topping Pop Punk roots and delivers a surprisingly solid album full of catchy hooks and top notch drumming.

Bat For Lashes – The Bride (Warner Bros)
Fourth album from Natasha Khan under the Bat For Lashes name. A concept album about a bride who's betrothed is killed on the way to the chapel. Dark songs that drift between Ambient and Dance Pop. Brilliantly orchestrated and deeply layered.
Durand Jones & The Indications (Colemine)
Brand new player to the ever growing Soul revival scene. Bayou born and current Indianapolis resident. Fiery vocals with dusty, vintage instruments. Recorded straight to tape in the basements of Indiana and ready to take the world by storm. HIGHLY RECOMMENDED! For fans of Charles Bradley, Leon Bridges, Aloe Blacc, Lee Fields
Thee Oh Sees – Live In San Francisco (Castle Face)
Excellent quality live recording perfectly captures the power and glory the mighty Thee Oh Sees. Recorded over a three night residency at The Chapel. HIGHLY RECOMMENDED!
Martha – Blisters In The Pit Of My Heart (Dirt Nap)
Second album by this wonderful UK Power Pop band. Expertly crafted songs filled with super catchy vocals and creative guitar playing. Radiator Hospital toured with them.
Small World Experience – Shelf Life (Silt Breeze)
First ever vinyl issue of this 1994 Australian lost classic. Honest, free form Post Pop songs. HIGHLY RECOMMENDED! For fans of Sebadoh, Go Betweens, The Saints
Rafi Bookstaber – Late Summer (Woodsist)
Beautiful, zoned-out Sunshine Psych Folk jams. Distant, heavily reverbed vocals laying on a bed of wandering electric guitars and minimalist drums. Limited edition of 300. RECOMMENDED!
Les Halles – Transient (Not Not Fun)
Incredibly beautiful, lo-fi Native American flute recordings filtered through delay and reverb experimentation. HIGHLY RECOMMENDED
Black Milk & Nat Turner – Rebellion Sessions (Computer Ugly)
Live instrumental album with Black Milk acting as the silent conductor. Drums, bass and keys combine to a sort of Future Jazz / Hip Hop. RECOMMENDED! For fans of Tribe Called Quest, Robert Glasper, Badbadnotgood, Digable Planets
The Double – Dawn Of The Double (In The Red)
Jim White from Dirty Three and Emmett Kelly from Ty Segall & The Muggers team up to create a stunning piece of Rock & Roll experimentation. The record is a 40 minute piece consisting of only a single Bo Diddley inspired beat and E chord. RIYL – Velvet Underground, Faust, Cheer Accident
DJ Jazzy Jeff & The Fresh Prince – Yo Home To Bel Air (Enjoy The Ride)
Limited edition reissue of the classic TV theme show with 90s anthem "Parents Just Don't Understand" as the B-Side.
Suicide – S/T (Superior Viaduct)
One of the most important and influential albums of all time! This record laid the foundation for Punk, Industrial, Hip Hop, Noise and beyond. Named best reissue by Pitchfork. ESSENTIAL!!
MC5 – High Time (Superior Viaduct)
Third and final album from the legendary Detroit rockers. The closest they ever came to capturing their live intensity in the studio. Recommended for any fan of 70s Hard Rock and Proto-Punk.
The Fall – Dragnet (Superior Viaduct)
First ever domestic reissue of The Fall brilliant second album. One of the all time greatest Post Punk bands. Heavy bass lines with biting guitars and almost dance-able drums all mixed with Mark E. Smith's signature vocals. HIGHLY RECOMMENDED!!